Testimonials
Hear directly from our clients

Arise Racing and their driver development team helped me transition from Go Kart racing to car racing.
I started the transition back in 2017 with BD Soutar-Dawson as my coach, he helped me develop all the necessary skills that are needed in being able to adapt to a race car, from a go kart with all new skills and techniques.
The development program that I then went through was tailored to my past experience and rate of progression which made it a very smooth and consistent transition. Throughout the years of progressing into bigger and faster cars I have always maintained a regime of going up to Arise Racing and continuing to further build on my driving. To this day, I have always learned something new and further improve my driving every time I see them.
Motorsport is like any sport in that you will always need a coach to constantly improve your skills and back you when you need it most. The Facilities up at Arise racing are second to none and you will struggle to find anything close to them anywhere around Australia. The team at Arise Racing will always greet you with a warm welcome and provide professional world class treatment while maintaining an extremely fun experience… leaving you with a smile from ear to ear every time.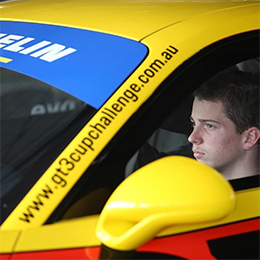 Aaron Love - Porsche Carrera Cup Australia Driver for Sonic Racing
The team at Arise Racing are such professionals and provide such a good service to all drivers from beginners to professional drivers in Supercars. I enjoy travelling to Perth to receive coaching from the Arise coaches. The cars and facility's that Arise have are the best I have ever seen.
I found the feedback and the way the data is read to be very helpful and I was actually able to improve my qualifying performances due to techniques I worked on with them.
The fundamentals of how they go about the business, with using data and having such good driver coaches, the whole package is so well rounded. I am also really happy to be involved in the Arise Racing Driver Search program. I was very fortunate when I joined Walkinshaw Racing as a young driver that I had the likes of Garth Tander, Will Davison, David Reynolds and Fabian Coulthard and James Courtney helping me out. I realised then how important that guidance is. So for me to be able to give back to the young drivers coming through is very cool. It's something I dreamed of when I was a kid in karting.
Arise Racing should be proud of what they are doing and how they help drivers improve on and off the circuit!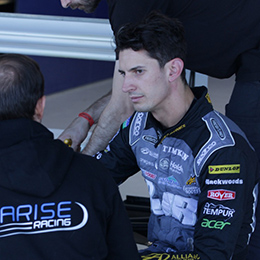 Nick Percat - Professional Supercars Driver with Brad Jones Racing
The team at Arise Racing were able to help me fulfil a dream. Having always had a passion for motorsport but never carried out any racing, they were able to customise a program to fast track me onto the grid.
The passion, respect and professionalism from the entire team is infectious.
Having access to world class facilities, coaching and mechanical / engineering team allowed me to go from someone with very little driving experience to battling it out in the midfield within 3 months. Arise Racing provided coaching and training in a manner that allowed me to progress and fast track my way into motorsport racing.
Having the opportunity to race alongside lap record holders at international circuits, Porsche Carrera Cup champions, Virgin Supercars competitors, LMP2 competitors, Former F3 competitors, State Formula Ford Champions, State & International Karting Champions as well as the recreational and gentleman drivers is something to not be underestimated.
Arise Racing is the perfect place to host a corporate day or track day for friends, colleagues and VIP's alike.
Arise Racing has world class facilities that allow you to feel comfortable and entertained whilst knowing that you are in safe hands. Being coached by an experienced team while progressing yourself in a race car gives a great sense of satisfaction and achievement. Every corporate / track day that I have attended here has seen everyone with smiles on their faces.
The team provide a pure fun filled, adrenaline pumping experience while focussing on the serious elements of driving.
Arise Racing are always willing to help you achieve your goals in any manner that they can.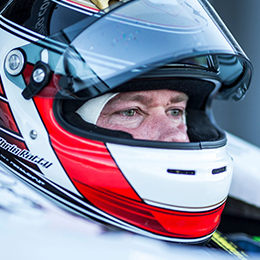 Chris R. - Perth
As a repeat client of Arise Racing, I cannot recommend them highly enough! They are a fantastic team who have a knack for making the whole track experience easily accessible for drivers at all levels of driving.
Right from the start, having your own pit crew to seat you in an actual race car, tighten your harnesses and plug in your radio helmet to hear your coach in your ears makes you realise you're in for a different and very special experience.
The Arise Racing coaches tailor their advice to suit each driver's individual experience level, making sure you quickly become comfortable in the cars even if you've never driven a track focused vehicle like a Radical SR3 before.
Having a coach work with you to bring your skills up through a progression of steps never leaves you feeling overwhelmed, but it still challenges you to keep improving on each lap. The whole experience is both entertaining and rewarding.
Whether you're a first timer or an experienced driver wanting to step up to the next level, you should give Arise Racing the chance to show you just what you can achieve. You won't be disappointed!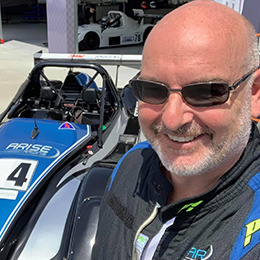 Scott Esler - Melbourne
I have driven with Arise Racing for several years now, having progressed from total novice, to track day addict and now on to racer in a Driver Development programme.
The coaches and fantastic and have helped me significantly progress as a driver, constantly pushing my boundaries. The Radicals' are a great race car to drive.
With such a friendly and professional atmosphere, with lots a great cars, I look forward to driving and racing with Arise for many years to come.
Arise Racing should be proud of what they are doing and how they help drivers improve on and off the circuit!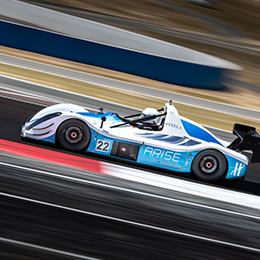 Andrew Connor - Perth