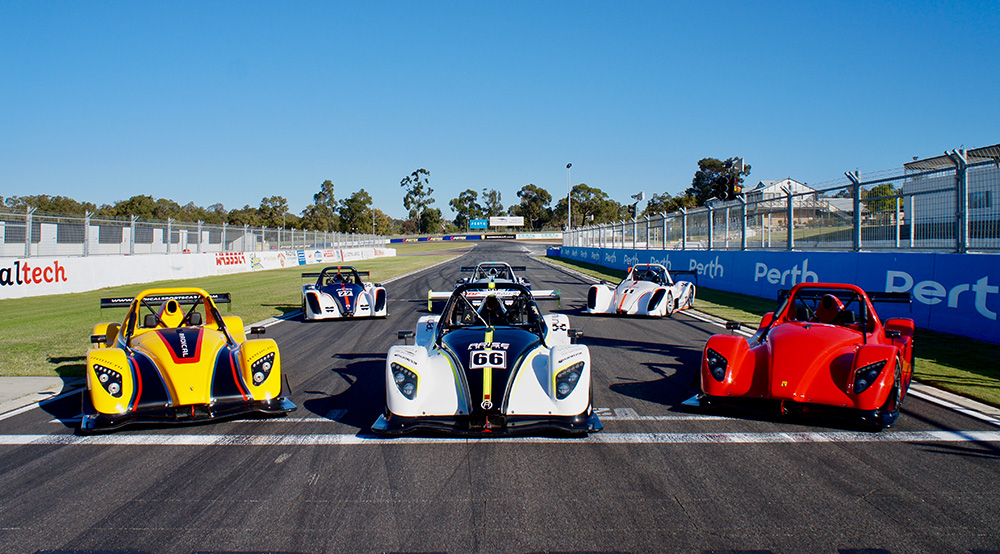 Arise Racing Appointed Radical Western Australia Dealer May 01, 2020
Arise Racing are pleased to have been appointed as the latest addition to Radical's international dealer network.
Having a Radical representative based on the West Coast will not only help to grow the series locally, but also offer a pathway for Western Australians to compete on a National stage. 
With the ability to offer trackside support covering both technical and driver coaching aspects, our goal is to introduce new and talented drivers to the Radical family, and grow the Western Australian series to the point where it can support its own stand alone, one-make category. From here we plan to build a National Radical Australia Cup contingent from the West, aiming to support and grow Radical as a premier racing category around the country. 
Arise is also focused on building a strong link with the Radical UK factory, and utilising our already strong relationship with Edith Cowan University Motorsports, offering graduate motorsport engineers the opportunity to further their international careers and vice versa.
"Radical has been associated with exhilarating racing competition in Australia for over a decade, and now with the appointment of Arise Racing we are able to extend our network and support to racers in Western Australia with a closer, more tailored approach," commented Dan Redpath, Global Sales Director at Radical Sportscars. "We understand that the geographic scale of Australia can make the commitment of driving on-track challenging, so with Arise Racing based at Wanneroo Raceway and supported by their detailed technical and driver support options, Radical racers have a close and convenient service partner."
Arise Racing's first consignment of SR3 RSX have just landed in Australia, perfect for trackday use and competition in the WA Championship Series and nationally in the Radical Australia Cup. For more information and to arrange a test drive contact our team today.