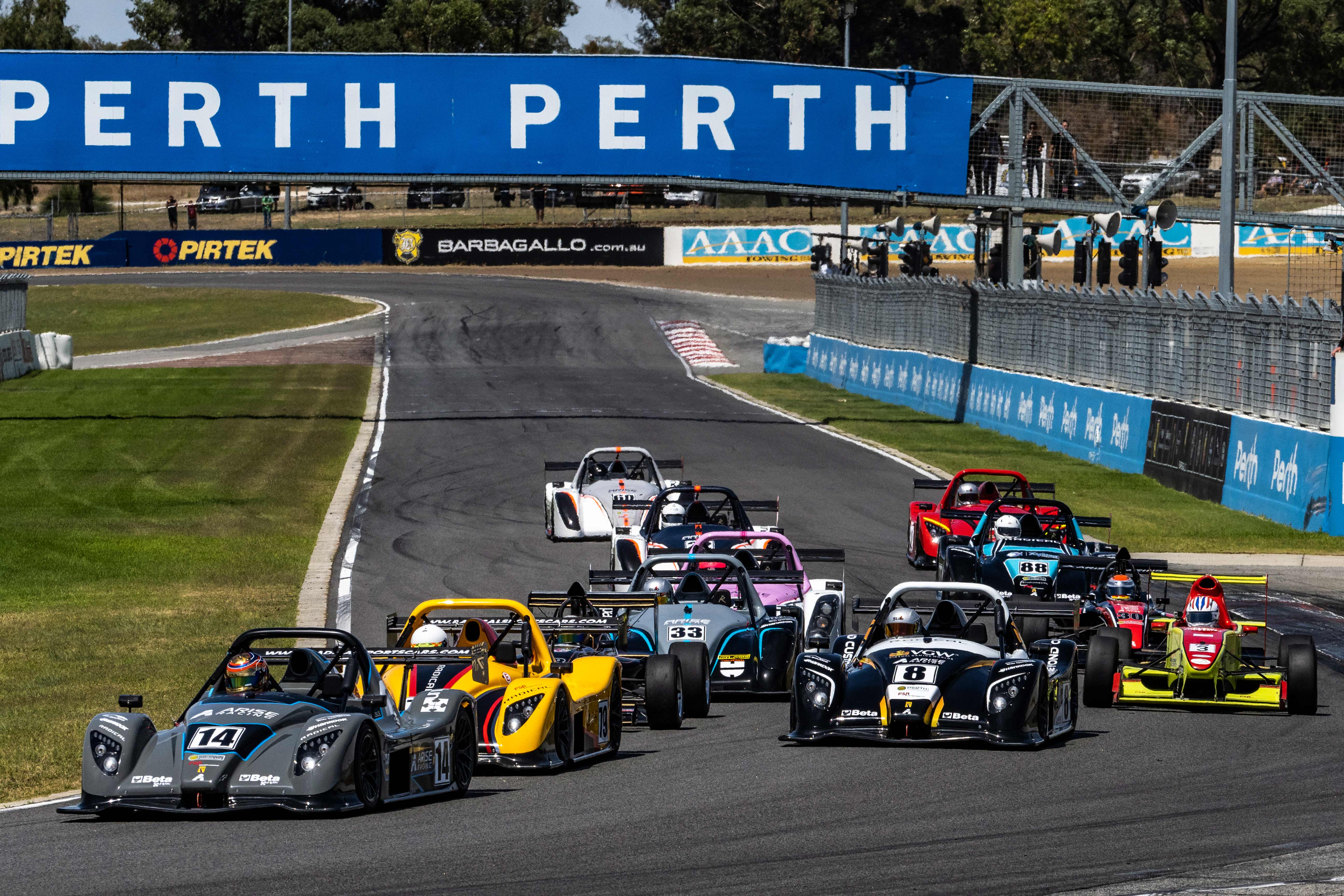 FSR WA Round 1 Wrap Up Mar 18, 2021
The Perth Motorsport Tyres FSR State championship season opener was one to impress with three F1000s and nine Radical SR3s taking to the grid.
Gianni Lutzu made a return to racing after a long hiatus to set the fastest qualifying time in an F1000 of 55.35 seconds. 
The new line up of radical drivers including the 2020 F1000 champion Adam Lisle did not disappoint with the top 4 all qualifying within two tenths of a second. Aaron Love qualified third from Adam (second), followed by Elliott Schutte in fourth and young Max McRae (fifth) in the first of the SR3 RS's.
Race 1 was action packed from the get go with Adam and Aaron passing Gianni into Turn 1. Elliott and Max were closely behind looking to capitalise at any opportunity. 
Stewart Burns in his F1000 managed to hold off a charging Andrew Malkin, followed by F1000s Mike Folwell. Jay Wong and Brad Russell had a successful start to their race debuts battling it out with Andrew Eldridge in the mix. After an impressive 360 degree spin on turn 7 within the first few laps Joe Bergic drop from ninth place to the back of the field respectfully attempting to regain his position closing by two seconds each lap.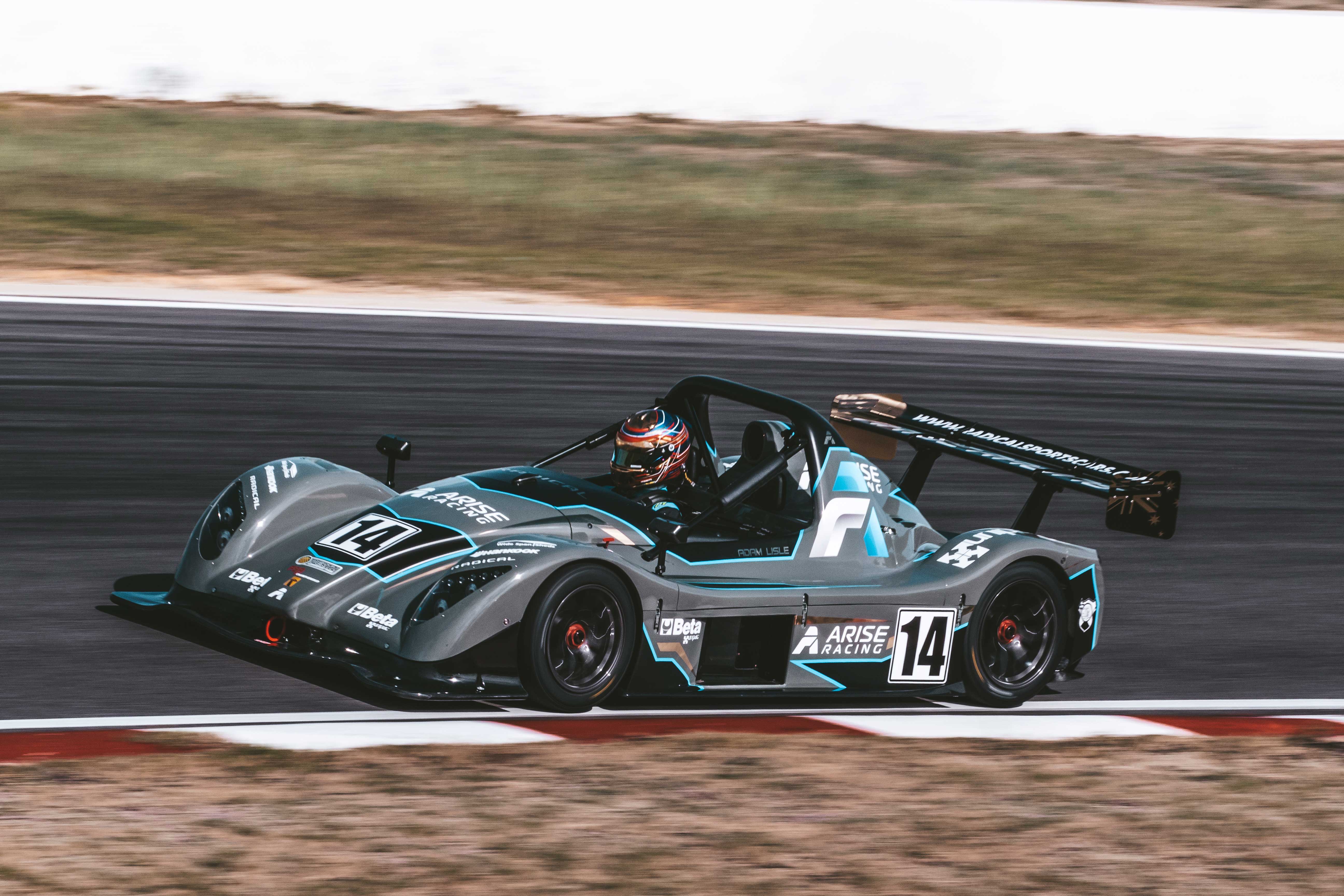 Season opener nerves were starting to fade as the drivers geared up for Race 2. Joe was on a mission to regain his race position making impressive passes driving from twelfth to finish eighth. At the front of the field Adam and Aaron battled it out for first place with Aaron taking the race win. Elliott got the upper hand on Gianni at the beginning of the race but Gianni successfully regained his position taking third place. Elliott and Max continued with some extremely close racing, and Mike managed to make the move to get ahead of Stewart. Jay on race debut had a minor moment into turn 5 dropping him to the back of the field. Brad and Eldridge respectably finished ninth and tenth with an unfortunate gearbox issue parking Malkin on the second lap.
A shortened race 3 had Malkin dashing from the rear of the field up to ninth place. Aaron was untouchable winning the third and final race 3 seconds ahead of the talents of Adam. Gianni, Elliott and Max held their positions separating the three by 1 second. Stewart got the pass on Mike for sixth and seventh, followed by Joe in eighth, Malkin in ninth, Brad in tenth, Eldridge in eleventh and Jay rounding out the grid in twelfth. 
Current championship points can be viewed .
A huge congratulations to all the drivers who took to the grid, especially those drivers on debut. A special mention must go to our amazing mechanics, and driver coaches for a grand season opener.
Round 2 will take place on Sunday 13th of June 2021.