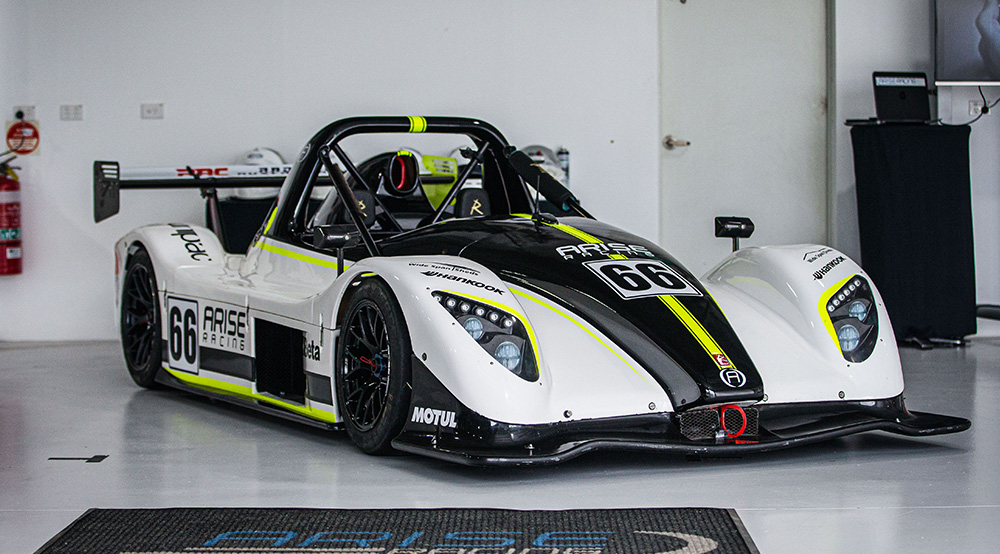 Green flag on gatherings launches the awaited return of services. May 08, 2020
With the recent WA Government announcement cautiously relaxing the number for indoor and outdoor gatherings to a maximum of 10 people, while practising social distancing, Arise Racing are pleased to announce the highly awaited return of core services.
Driver Development | Race
Our Race Development programs are specifically tailored to each client and their needs. The coaching style is organic, and we set clear goals to work toward in an initial consultation. This could be starting your motorsport journey and working towards a goal of your first race, right up to racing in a state series, national series, or even internationally. (Did you know an Arise Racing Development driver held the LMP3 lap record at Le Mans?)
Driver Development | Road
Arise Racing can provide custom development programs for the motorsport enthusiast. Our road car based Driver Development programs are designed to help you improve your car handling skills, overall technique and confidence when taking your personal vehicle on track. This allows a purer and enjoyable driving experience, as well as a higher level of safety that translates directly to the road, as you understand the dynamics and potential of your vehicle.
Private Track Days | Road & Race
Enjoy the freedom of your high performance car or get behind the wheel of our Radical SR3 race cars and join an Arise Racing Private Track Day.
Arise Racing works with all levels of skill and experience from young up and coming drivers to the gentleman racer and everything in between.
Whether you are seeking a thrill, wishing to improve your driving skills or just practicing for personal development, our private track days are the perfect excuse to get the gang together. 
Choose your date, assemble your crew and let Arise Racing take care of the rest.

Please note: COVID-19 precautions and procedures are adhered to, in line with government guidelines and restrictions.