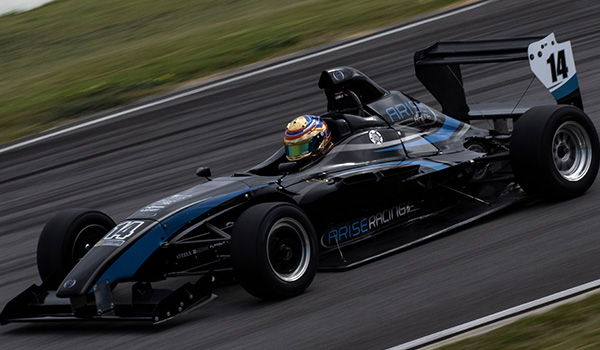 Kostera Cup Aug 21, 2020
ROUND 4 of the WASCC State Championship saw the racing heat up, as the F1000 drivers battled it out for the pride of the Kostera Cup Trophy and the young talent in the Radical Race Cars showcased some super competitive racing.
Unfavourable weather conditions created extremely difficult driving conditions with all drivers testing the limits throughout the day. 
The Radicals excelled in the wet past the F1000s with Aaron Love untouchable all day. The talents of Jordan Oon, Michael Epple, Kurt Kostecki and Max McRae were separated by 10ths of a second in qualifying which made for some very competitive and entertaining racing.
Adam Lisle propelled his F1000 through the heavy rains and limited visibility created by the spray of the Radials. His consistency and wet weather techniques rewarded him with two race wins and a second place taking out the Kostera Cup Trophy. Incredible driving by Elliott Schutte, Joe Bergic, Mike Folwell and Stewart Burns closing out the F1000 category.
A huge congratulations to all the drivers who took to the grid and of course a special mention must go to our amazing mechanics, manager, and driver coaches for yet another incredible race event.
Round 5 will take place on Saturday 17th of October. Limited seats available – contact our team NOW.